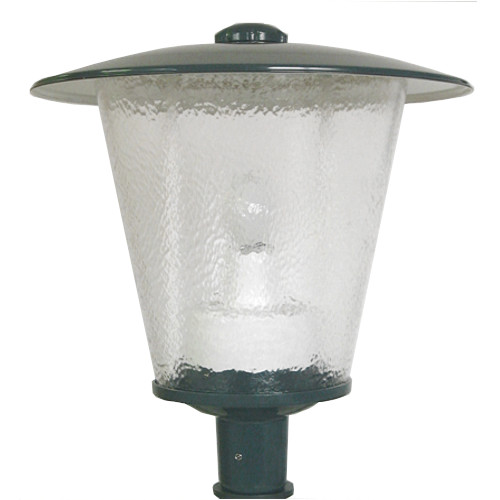 ---
A luminaire with a decorative top used for the illumination of roads, parks and green spaces.

This classic luminaire has a modern twist. It is suitable for mounting heights from 3.5 to 6.5 m.
The individual creative freedom increased by using the way different cone glasses and lighting control systems.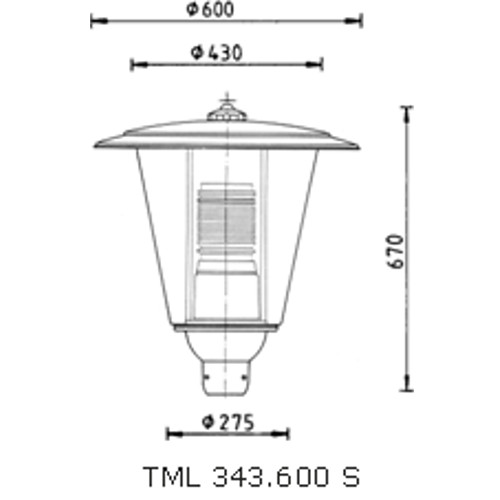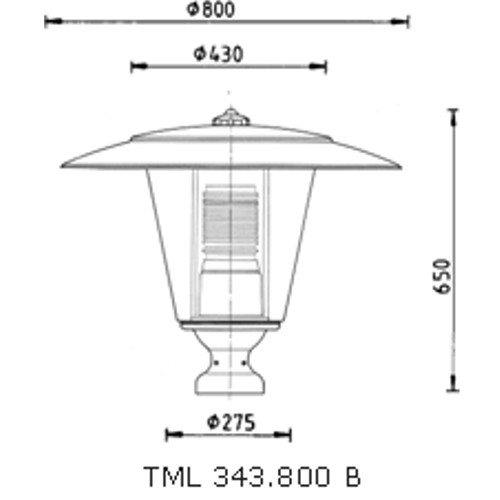 ---
Application areas:
Fixed illumination from:
· Residential and shopping streets
· Parks and green areas
· Representative areas
· Pedestrian areas
· Promenades
· Parking and marketplaces

Lightspot height:
· 3,5 to 6,5 m, or the installation of a top light on steel masts or jib (spigot Ø 76 mm) (TML 343 S) or with adapters on concrete pole (TML 343 B)
Luminaire housing:
· Aluminium sheet / Al-casting powder coated or painted
· RAL color of your choice
· Removable roof-part without tools
· On request glare reduction by internal fins, shielding or prismatic refractor (see illustration)

Cylinder: PMMA or PC (extra charge) opal or clear.
Electrical installation:
· LED
· HSE 70 - 150 W, On request also installation for two illuminant possible
· HIE
Protection class: I
protection category: IP 44
All connecting elements made of stainless steel.
Polar graph: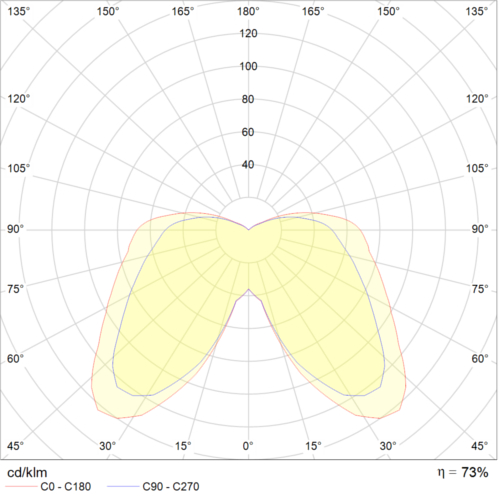 Cartesian graph:

Lichtquelle: HSE 50 W


TML-343 on a steel pole
---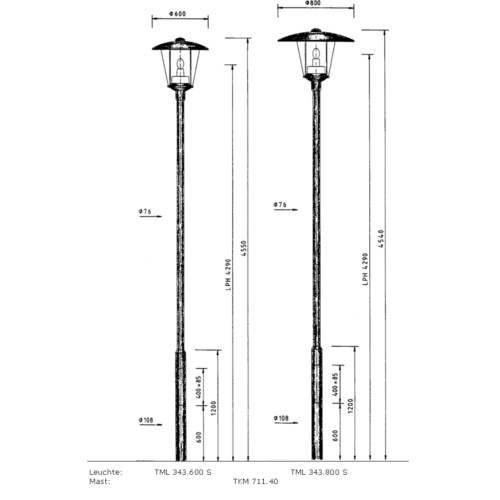 Dimensions of Luminaire TML-343 on a steel pole

---