Supply bollard TVP-690 "Zittau"

Beautiful supply bollard
Made of cast aluminum with coat of arms and a filigree pine cones as a final.
The historical exterior hides behind 2 doors, an utterly modern electrical plugs, fuses and earth leakage current breakers
The electrical equipment can be customized according to the space available and according to your wishes.
Such highlight is a must for every weekly market with appropriate scenery.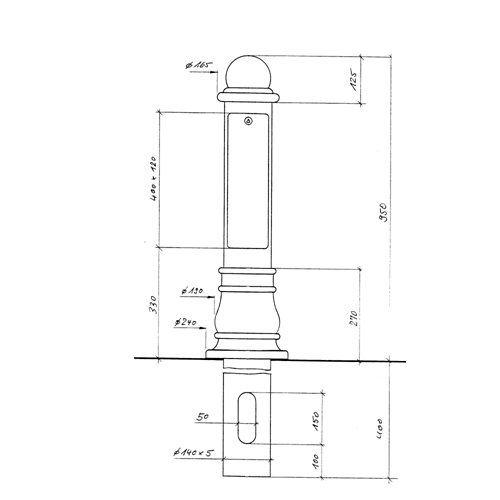 ---
Gehäuse:
· Stahlrohr ø 140 x 5 mm, feuerverzinkt
· Zierelemente aus Aluminiumguss
· Türen mit Dreikantverschluss
· mit integriertem Erdstück 400 mm, Kabeleinführungsöffnung und Kantenschutz
· Lackierung in RAL-Ton nach Wahl

Standardinstallation Elektro:
4 x Schuko-Steckdose 16A, 230V