Supply bollard TVP-4600 "Thale"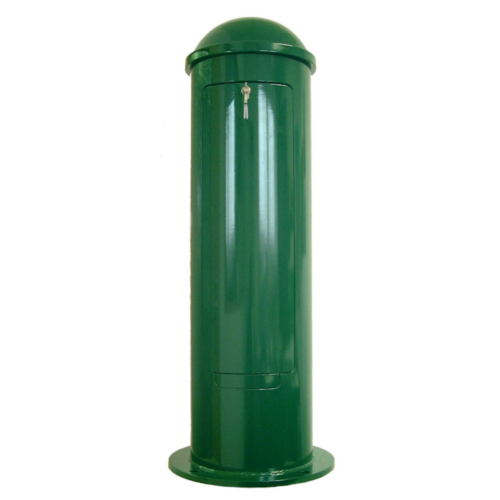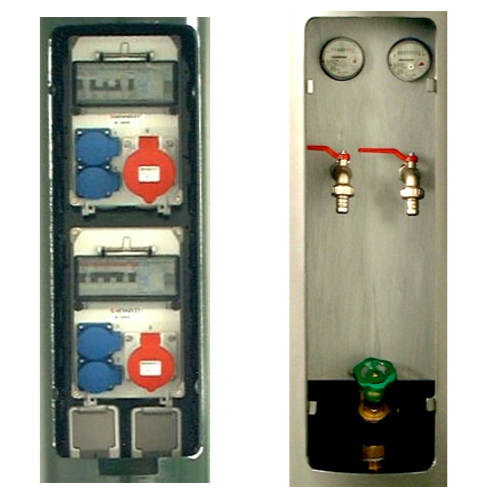 Modern supply bollard for universal applications.

This model charms visitors with its simple design. Despite internal size, it has a slim and elegant appearance.
It is equipped with a modern electrical system (with plugs, fuses and earth leakage current breakers). The electrical equipment can be customized according to the space available and according to your wishes.
The operation is also possible with the door closed.
This supply bollard is alternatively also equipped with a water connection.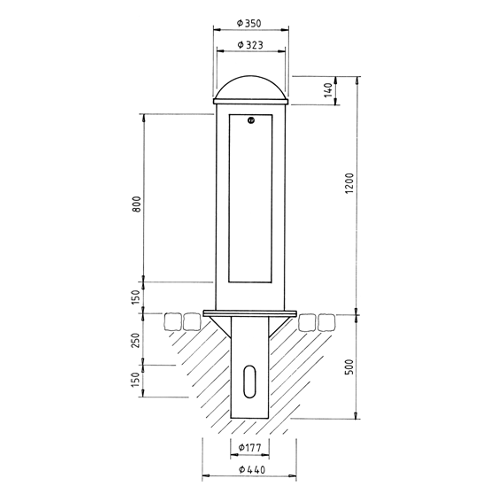 ---
Casing:
· Steel tube ° 323 x 5,6 mm, galvanized
· Decorative items made of cast aluminum
· One or two doors with triangular locking mechanism and cable entry opening
· Security cylinder lock against surcharge possible
· with flange for mounting on ground base or existing concrete base
· Paint finish in RAL color of your choice

Default electric installation:
1 x CEEform-socket 32A, 5p, 400V
1 x MCBs 32A, 3p, C
1 x CEEform-socket 16A, 5p, 400V
1 x MCBs 16A, 3p, C
3 x Earthed socket 16A, 230V
3 x MCB 16A, 1p, B
2 x earth leakage current breaker 40A, 0,03A, 4p
2 x Connections 5 x 10 mm▓

Default water installation:
2 x cold water meter 3/4, certified,
2 x outlet valve 3/4,
1 x free vent valve 1 1/4 with no return and emptying,
Adaptable to the electrical and water installation according to the space available and according to customer requirements.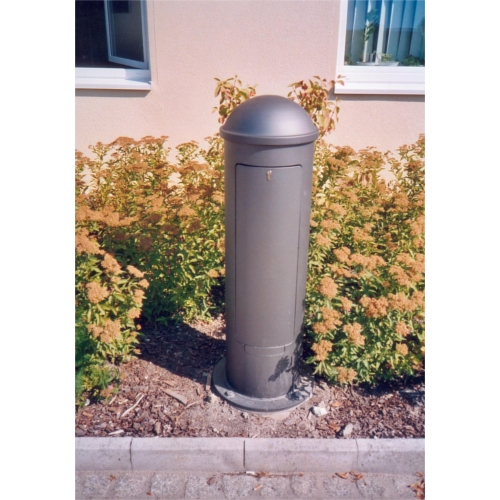 ---