Supply bollard TVP-3500 "Berlin"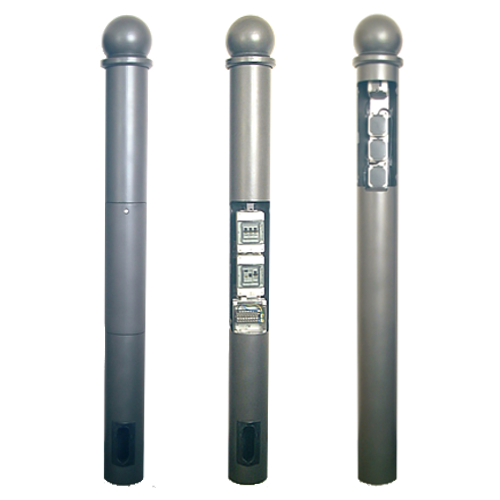 Slimmer supply bollard for universal applications.

It has a modern electrical system equipped (with plugs, fuses and earth leakage current breakers).
The electrical equipment can be customized according to the space available and according to your wishes.
This supply bollard is alternatively also be equipped with a water connection.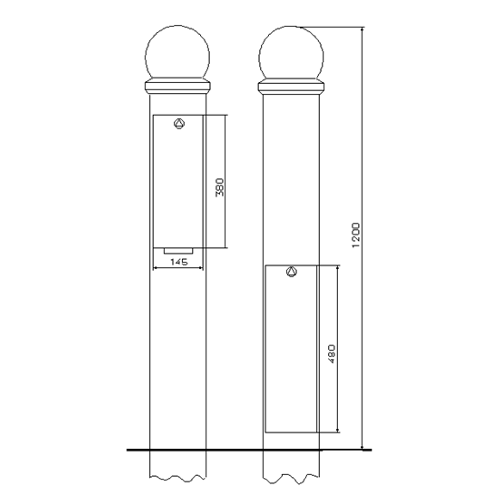 ---
Casing:
· Steel tube ° 159 x 4,5 mm, galvanized
· Decorative items made of cast aluminum
· 2 x Door (opposing) with triangular locking mechanism
· with integrated ground base 500 mm, cable entry opening and edge protection
· Paint finish in RAL color of your choice

Default installation:
4 x Earthed socket 16A, 230V
4 x MCB 16A, 1p, B
2 x earth leakage current breaker 25A, 0,03A, 2p
2 x Connections 5 x 10 mm▓

Adaptable to the electrical and water installation according to the space available and according to customer.