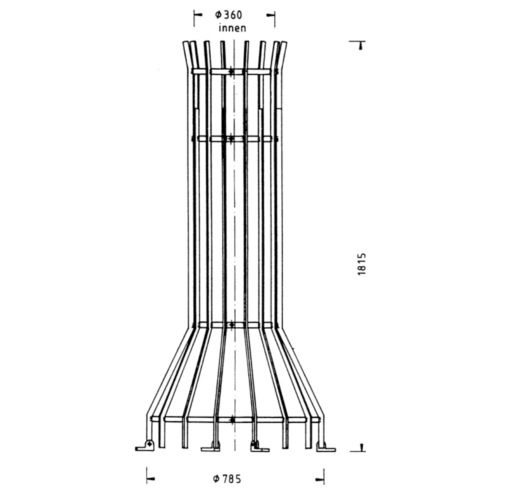 Technische Beschreibung TBG-15/2
Tree protection grid composed of 2 screwable separate segments for installation on a tree pit or base stones.
(Precast concrete products are not scope of delivery)

Material:
Welded construction of steel profiles, mounting tabs made of cast iron, all parts hot dip galvanized.

Coating:
2 times paint, top coat RAL color choice

Weight, incl. bordering:
ca. 56 kg


Base:
Precast concrete made from reinforced concrete , wall thickness 150 mm, height 250 mm, available as an accessory.