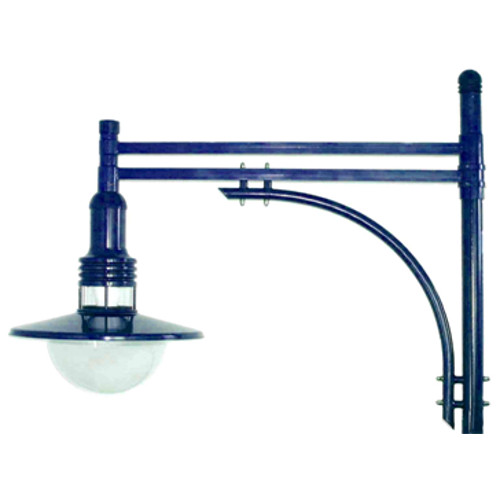 ---
A luminaire with a decorative top on a mast used to illuminate the streets, the parks and the green areas.


This luminaire has a shield with diameters of 800 mm. It is also possible to use a modern lighting technology.
And it may be particularly suitable for large areas in need of light with altitudes predestinated from 5.0 to 10.0 m.
The free color selection allows a wide design scope for a variety of applications.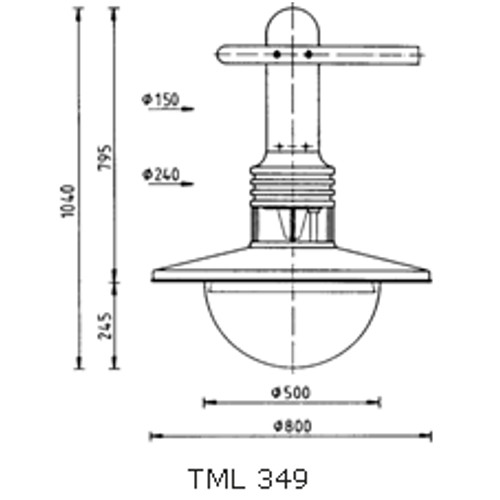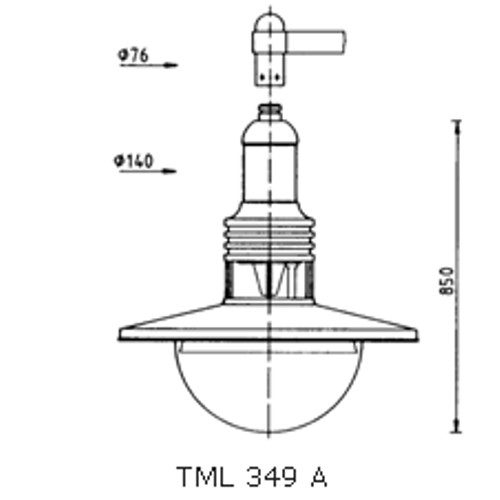 ---
Application areas:
Fixed illumination from:
· Residential and shopping streets
· Parks and green areas
· Representative areas
· Pedestrian areas
· Promenades
· Parking and marketplaces

Lightspot height: 5 to 10 m
Luminaire housing:
· Aluminium sheet / Al-casting powder coated or painted
· RAL color of your choice
· Interior Lying symmetrical mirror refectory (can be supplemented by other elements for light control and glare control)

Cylinder: PMMA or PC (charge) opal or clear, Ø 500 mm, bayonet lock.
Electrical installation:
· Electrical plug block
· LED
· HSE 70 - 150 W
· HIE
· On request also installation for two illuminants possible
· Protection class: I
· protection category: IP 44
All connecting elements made of stainless steel.
Polar graph: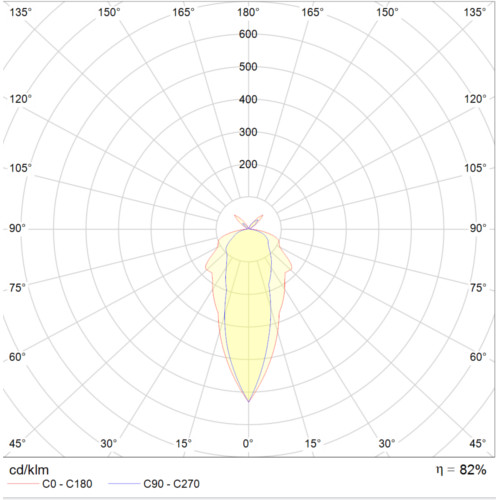 Cartesian graph: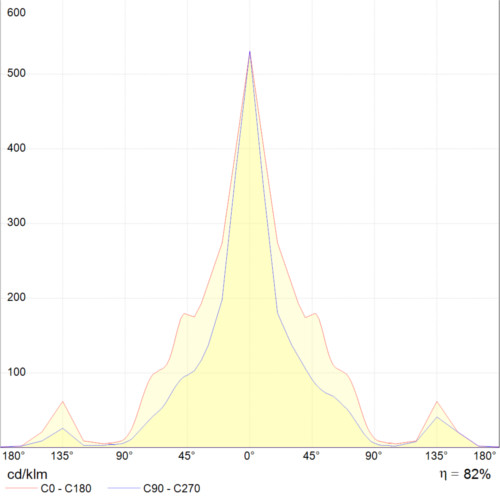 Light source: HSE 70 W


Decorative Luminaire TML-349 on a steel pole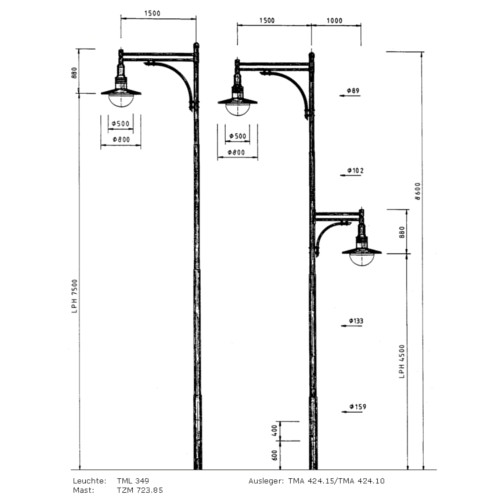 Dimensions Decorative Luminaire TML-349 on a steel pole