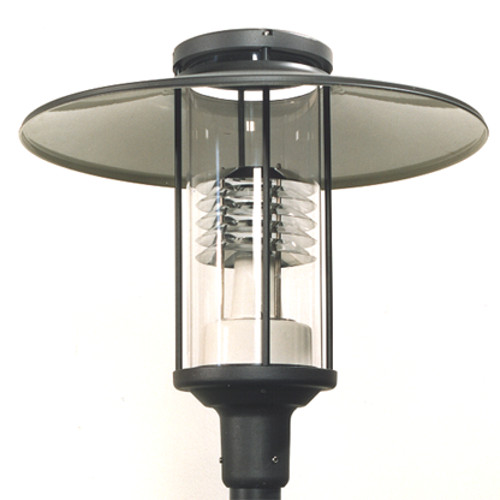 ---
A luminaire with a decorative top used for the illumination of roads, parks and green spaces.

Two different roof sizes available (heights from 3m up to 6.5m)
It is advisable to use this lamp in conjunction with one of the optional lighting systems (Prismatic or mirrorlamellae).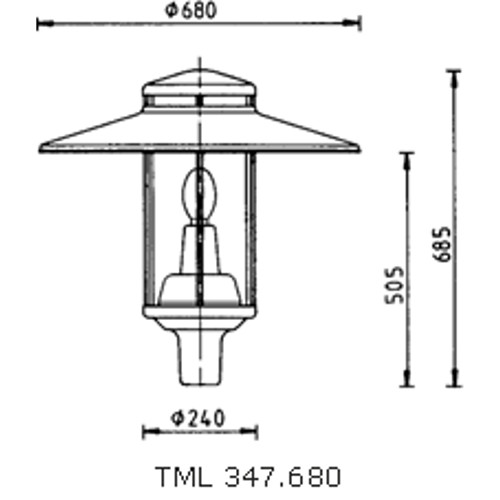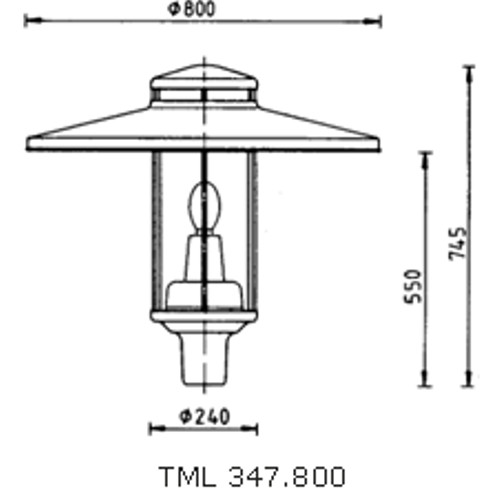 ---
Application areas:
Fixed illumination from:
· Residential and shopping streets
· Parks and green areas
· Representative areas
· Pedestrian areas
· Promenades
· Parking and marketplaces

Lightspot height:
· 3 to 6.5 m, for mounting a top luminaire on steel masts or jib (Spigot Ø 76 mm).
Luminaire housing:
· Aluminium sheet / Al-casting powder coated or painted
· RAL color of your choice
· Removable roof-part without tools
· On request glare reduction by internal fins, shielding or prismatic refractor (see illustration)

Cylinder: PMMA or PC (extra charge) opal or clear.
Electrical installation:
· Electrical plug block
· LED
· HSE 70 - 150 W
· HIE
Protection class: I
protection category: IP 44
All connecting elements made of stainless steel.
Polar graph: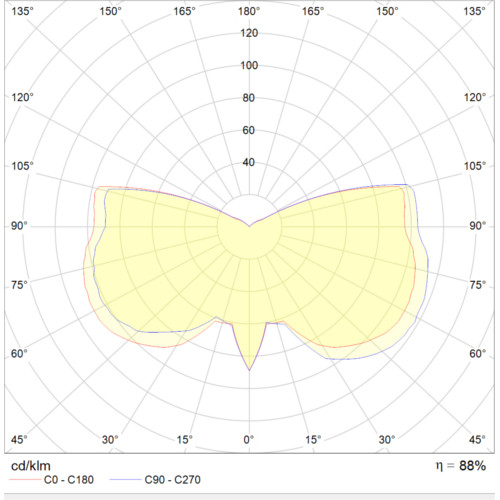 Cartesian graph: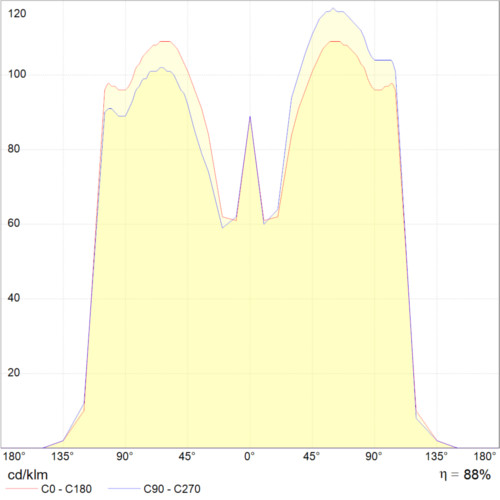 Light source: NAV-E-50


Decorative Luminaire TML-347 on a steel pole
---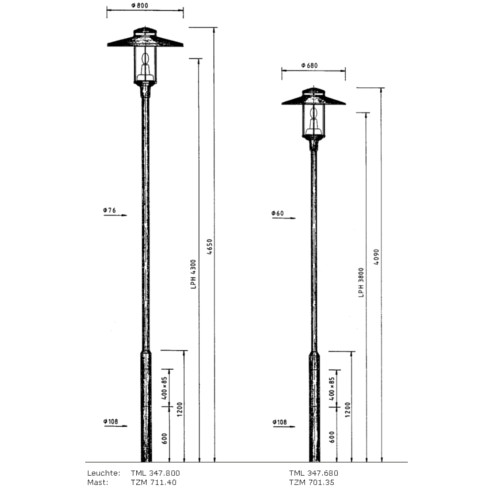 Dimensions Decorative Luminaire TML-347 on a steel pole
---